Transport for NSW
Transport NSW has partnered with the Amy Gillett Foundation to help fund the development of a series of road rules and drive rules that demonstrate that improving cyclist safety isn't rocket science, it's simply a matter of sharing the road and following the rules. The "it's a two-way street" campaign has been developed in three separate phases since June 2013. Click here to see the AGF's media release from 28 February, 2015 of the latest digital animation feature that brings the ride and drive rules to life.
In addition to the full 2 minute digital animation created below, the AGF with corporate support from Toll, Wiggle.com.au, Subaru and Europcar is launching a series of campaign materials during the period March to June 2015 featuring cinema, radio, outdoor advertising, website banners and office tower digital screen advertising. The campaign aims to help create increased awareness and behaviour change amongst both bike riders and motorists to help reduce the number of serious incidents on NSW roads.
FULL ANIMATION FEATURING ALL THEMES IN-LINK OFFICE TOWER CREATIVE
26 June 2013
Transport for NSW has joined forces with the Amy Gillett Foundation to address cyclist safety, following an increase in cyclist fatalities on the state's roads.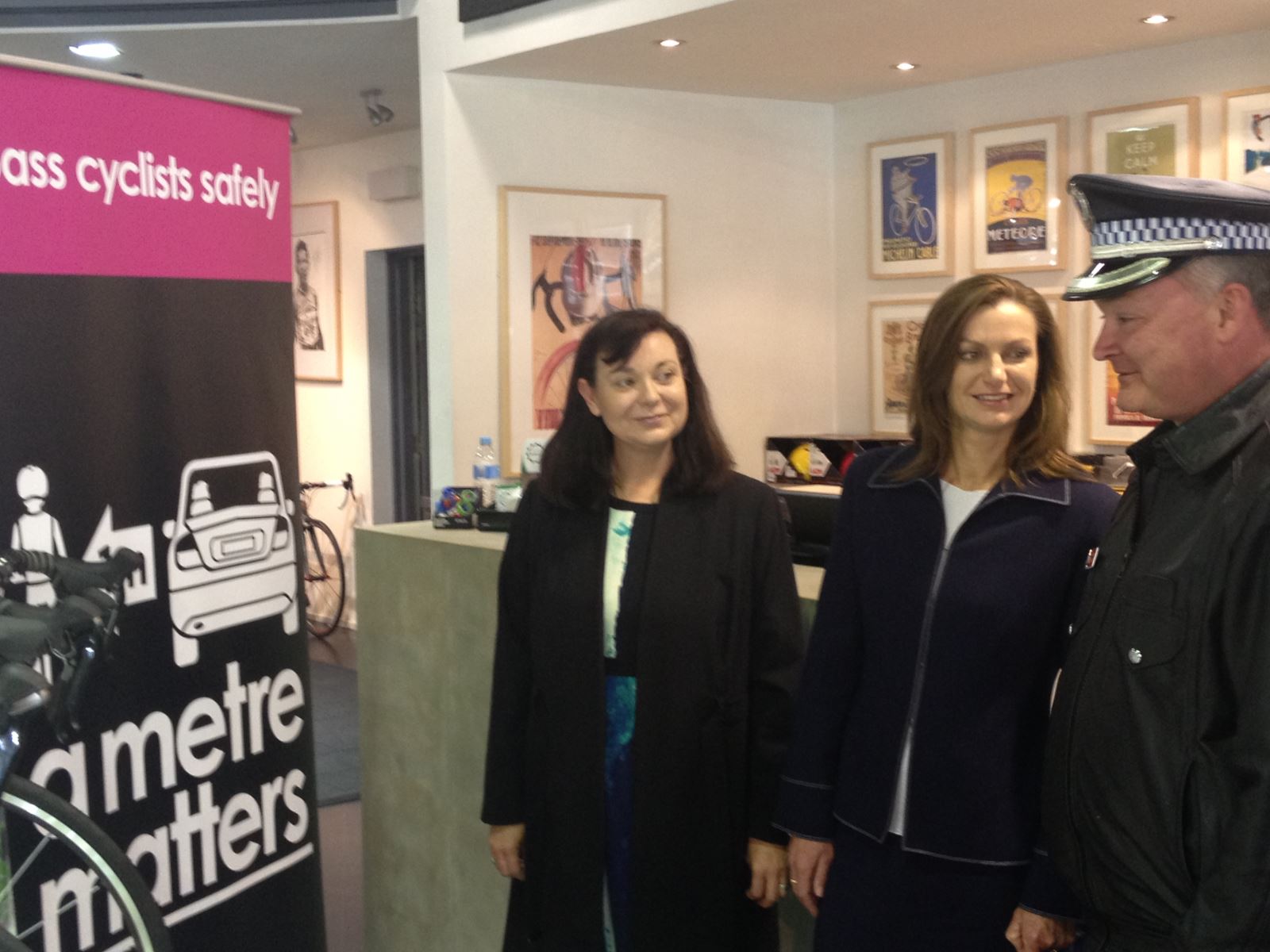 Centre for Road Safety General Manager, Marg Prendergast said today that nine cyclists have died on NSW roads so far in 2013 – triple the number of the same time last year and two more than in the whole of 2012.
Most concerning is that the coming winter months are traditionally the worst for cyclist casualties, with fewer daylight hours and more cyclists often taking to the road, having been inspired by the annual Tour de France.
Transport for NSW, through the Centre for Road Safety, will spend $400,000 promoting cyclist safety among those on their bikes and the motorists they interact with, starting with the Amy Gillett Foundation's "a metre matters" and "stop on red" campaigns.
The campaign encourages motorists to allow at least a one metre gap when they overtake a cyclist, and for cyclists to help ensure their own safety by following road rules such as always stopping at red lights.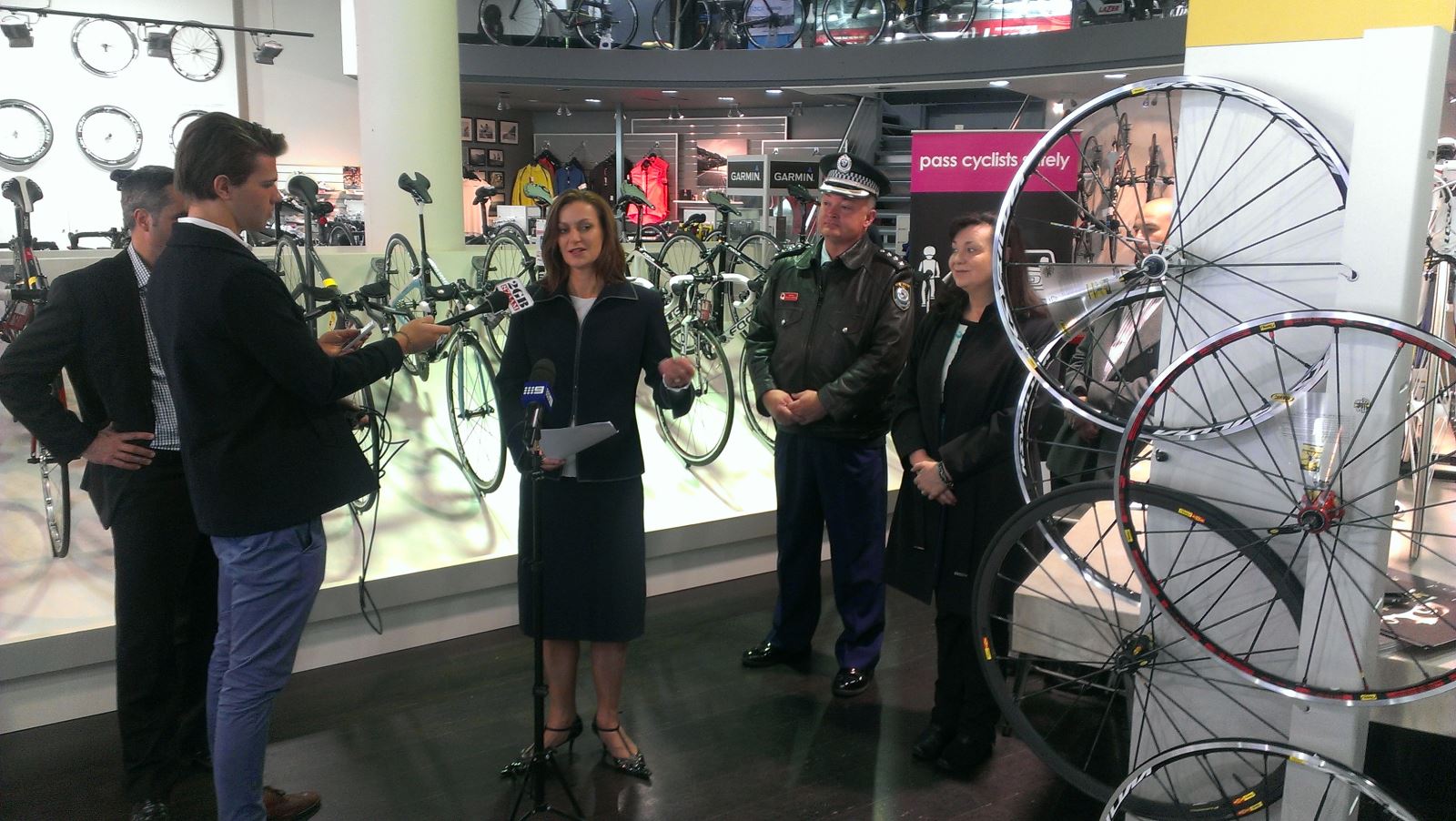 "Cyclists are extremely vulnerable on the roads and it's tragic that there has been so many cyclist lives lost in less than six months," Ms Prendergast said.
"It's important to remember the road toll represents lives lost, hearts broken, dreams dashed and futures changed forever. We must do all we can when a spike such as this occurs with a particular road user group."
Amy Gillett Foundation Chief Executive Officer Tracey Gaudry said, "Everyone has the right to ride safely for work and play.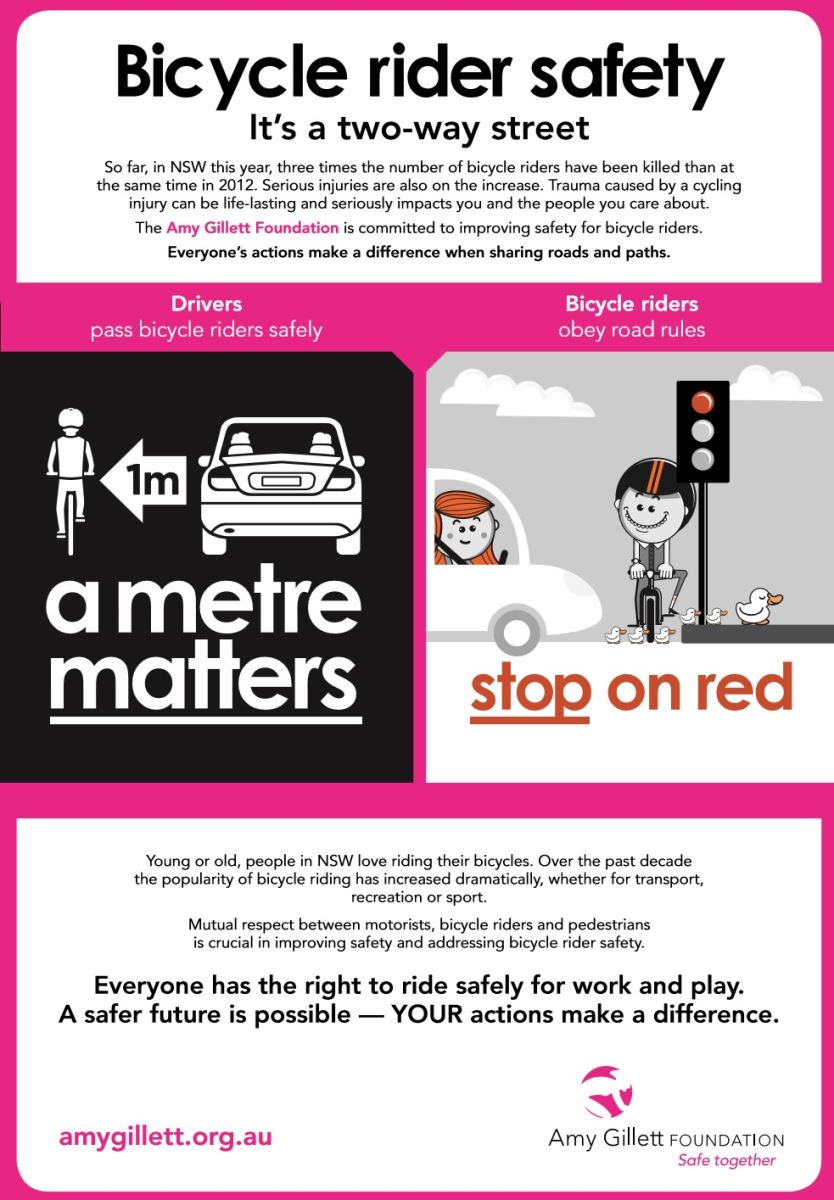 "A substantial commitment to change is needed to achieve our collective vision for zero bicycle rider fatalities.
"We welcome the opportunity to work directly with Transport for NSW to achieve that change and create a safer environment for all bicycle riders as road users," Ms Gaudry said.
Ms Prendergast said mutual respect between road user groups was crucial.
Drivers need to be vigilant and look out for bicycle riders, particularly when turning and by allowing at least one metre when overtaking bicycle riders. Drivers and passengers also need to be careful when opening their car door." added Ms Prendergast.
Ms Gaudry added, "Bicycle riders also have responsibilities. Obeying road rules such as stopping at red lights, riding predictably, using bike lights and wearing a helmet are all examples of things to improve safety and positively impact the perception of other road users towards them."
Transport for NSW will also develop its first ever Cyclist Safety Strategy to look at road safety issues confronting the fast-growing cyclist community.
The Amy Gillett Foundation was established in memory of Amy Gillett, an elite Australian cyclist killed while training in Germany in 2005. Its purpose is to reduce death and injury of bicycle riders – working with government, road authorities, transport groups and communities to prioritise cycling safety initiatives.